Linoleum – or lino as it's more popularly known in the UK – is an enduring classic and is a good choice for many practical reasons.
Available in a wide range of colours and patterns, lino is perfect for high-traffic areas thanks to its durability. If treated properly it will last for years.
Here's a quick summary of lino's main advantages:
Lino is very durable.
It makes for a great choice for kitchens and bathrooms as it's waterproof.
Lino is easily cleaned and therefore a hygienic choice for those with pets or young children.
If cleaned and maintained properly lino should stay looking good for many years.
Linoleum is made up of layers of jute, cork dust, wood dust, limestone and oil – it's the same colour throughout its layers, so if it gets damaged, it can be mended with a little sealant and it won't be noticeable.
Fitting lino is an environmentally friendly choice – it's mainly made from renewable resources.
A floor fitted with lino tends to be kind under foot and more quiet than a wood floor or laminate.
Seen something you like already and looking for a reputable, reliable, experienced and professional company to supply and fit linoleum in your property? We've got decades of lino fitting experience to call upon.
We're passionate about flooring and we'd love to chat with you about it, so please do get in touch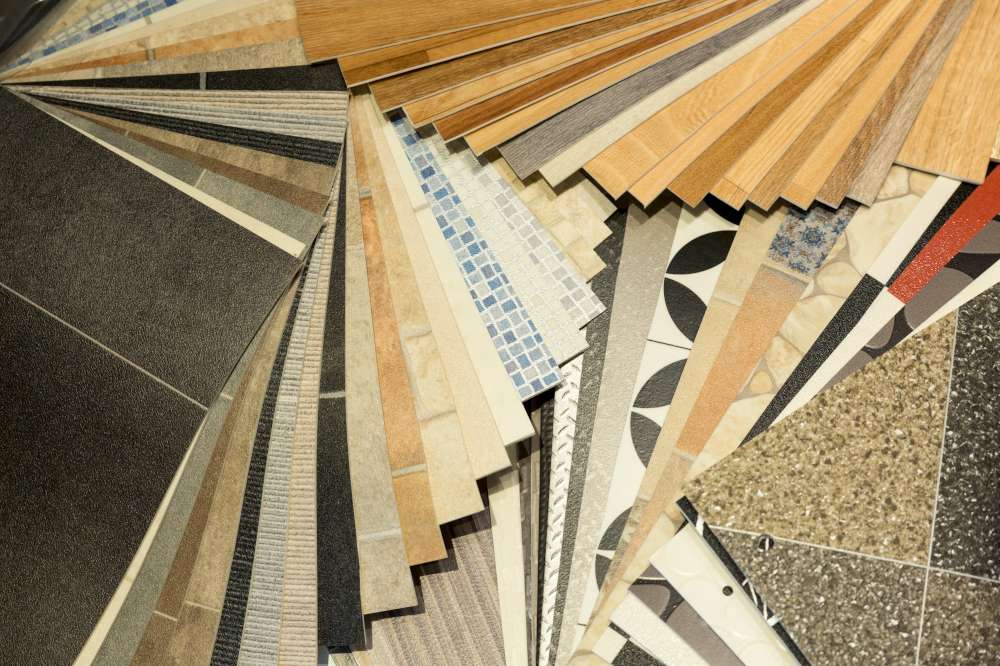 Alternatively, if you like the idea of having lino fitted but are unsure of the options available and whether lino is suitable for a particular room or setting, book an appointment here or give us a call on 020 8249 7646 and we'll be happy to talk you through the options.
All our flooring options come with our 5-year fitting guarantee on top of the manufacturer's warranty for peace of mind. Call 020 8249 7646 for details.